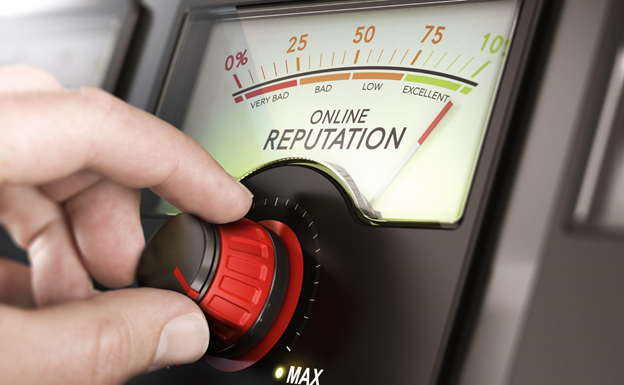 How to Improve Your Online Reputation Management
Your brand's online reputation is a valuable asset your business will ever have. More than 98% of customers search online. And when prospective customers discover your enterprise, they will make buying decisions and judgments depending on how they perceive your business.
Ideally, reputation management involves the practice of managing and creating customer perception of the online presence, comments, and reviews that individuals leave regarding your business on social media.
Now more than ever, online reputation management (ORM) has the key to ensuring business success. So to help you improve ORM, ensure you consider the following strategies:
1.      Deliver Your Promises and Be Consistent
As with all the human relationships, being consistent and living up to the word in every area of your communication with customers is imperative to establishing a good reputation online.
Making a follow-up and the necessary changes are important when it comes to maintaining a great reputation online.
Nowadays, everything is said publicly and online, and anyone interested may follow up on the story and know whether or not it ends badly.
Your team may spend millions on campaigns regarding your brand, which cares. Though if customer support treats unhappy clients disrespectfully or is never available, no influencer will save the reputation of your online business.
However, if you take customers' feedback as a chance to make changes in the business, savvy clients may notice right away and even come back for more.
2.      Widen Your Online Presence
Instagram, Facebook, and Twitter are usually regarded as the 'big three' as far as social media forums are concerned. But for businesses, there are social platforms you might want to consider to expand your digital footprint.
The key goal is determining which platforms your customers primarily use so as to establish an online presence before anyone has a chance to ruin your name.
For instance, your business will likely benefit greatly from having an online presence on LinkedIn, where they may establish professional connections with business persons who can benefit from their services.
3.      Create Reviews and Reply to Them
Allowing happy customers and satisfied clients to create an internet reputation through online reviews is important. With that said, requesting online reviews from clients on Facebook, Yelp, and Google Business Profile may help your business to establish a great reputation and, at the same time, gain confidence and build a good relationship.
Apart from gathering customer reviews, ORM also encompasses how your business responds to the negative publicity it can get. So instead of ignoring all the unfavorable news, consider apologizing for their discomfort and contact them.
4.      Run a Blog
Business blogging is among the perfect ways of providing your clients with helpful content. Blogging doesn't mean making content about your products and business.
On the contrary, provide true value. Provide something of great importance. It should also be something your audience can take to go through and apply afterward.
Final Say
The global pandemic, Covid-19, basically turned the whole world upside down. This made brands and customers resort to online, making them invest in online reputation management so as to compete in search rankings, reviews, and ratings. So creating a strong brand with a good reputation is an important part of growing your business this year.