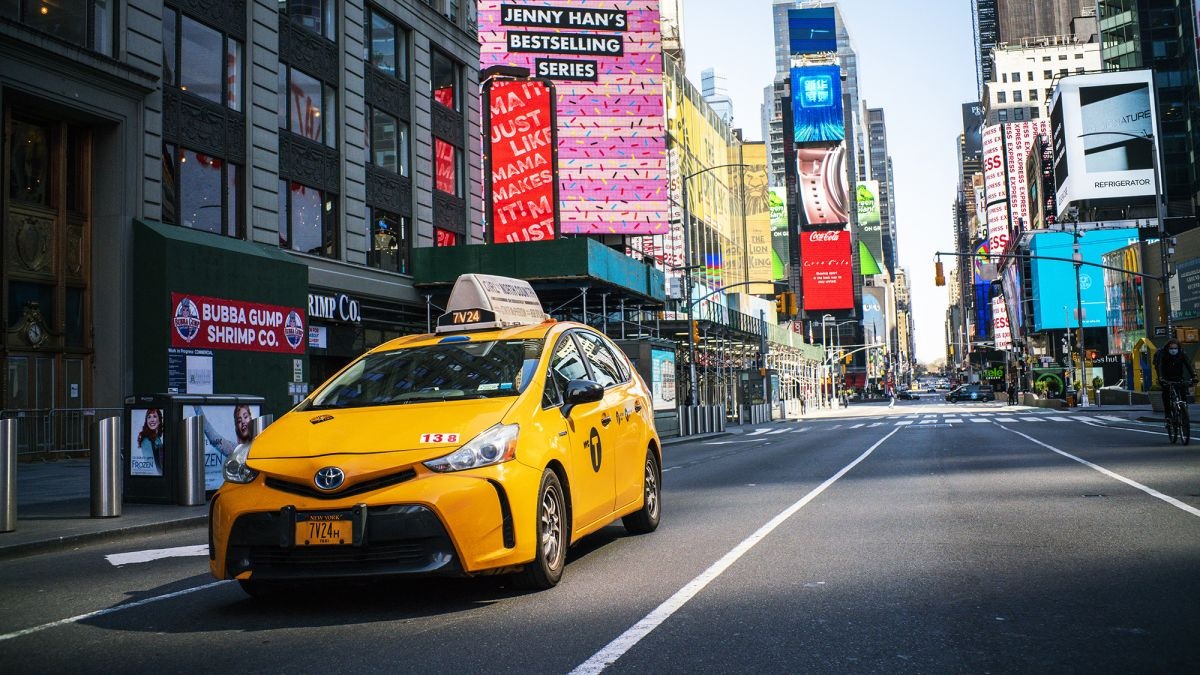 Must-Visit Attractions in York Accessible by Taxi
Welcome to York, a city steeped in history, culture, and breath-taking landmarks. While exploring this vibrant destination, York taxis offer a convenient and efficient mode of transportation. In this blog post, we'll take you on a virtual tour of York's must-visit attractions that are easily accessible by taxi. Buckle up and get ready to embark on a fun and informative ride as we highlight the iconic sites, hidden gems, and unique experiences that make York a captivating destination for visitors of all ages.
York Minster: A Gothic Masterpiece
Our first stop is the iconic York Minster, a magnificent Gothic cathedral that dominates the city's skyline. With its intricate architecture, stunning stained glass windows, and rich history, the Minster is a must-visit attraction for any visitor to York. Arriving by taxi allows you to appreciate the grandeur of this architectural masterpiece up close and saves you the hassle of finding parking in the city centre.
The Shambles: Stepping into History
Next, we travel back in time as we visit The Shambles, a charming medieval street that seems straight out of a storybook. With its timber-framed buildings, overhanging shopfronts, and narrow cobblestone alleys, The Shambles offers a glimpse into York's medieval past. A taxi ride drops you off conveniently nearby, allowing you to wander through this picturesque street at your leisure and soak up the historic atmosphere.
Clifford's Tower: A Historic Landmark
Perched on a grassy mound overlooking the city, Clifford's Tower stands as a symbol of York's rich heritage. This imposing medieval keep offers panoramic views of the cityscape and is a perfect spot for capturing memorable photographs. Your taxi driver will navigate the winding roads to bring you to the base of the tower, ensuring you have easy access to this historical landmark and its fascinating exhibits.
York City Walls: A Walk Through Time
Step into the footsteps of history as you take a stroll along the ancient York City Walls. These well-preserved fortifications encircle the city and offer breath-taking views of both the historic sites and the modern city beyond. A Minibus taxi can drop you off at one of the access points, allowing you to embark on a leisurely walk along the walls and discover the city's hidden nooks and crannies from a unique vantage point.
York Castle Museum: Uncover the Past
For history enthusiasts, the York Castle Museum is a treasure trove of artefacts and immersive exhibits that bring the past to life. Housed within a former prison, the museum offers a captivating journey through different eras, including the famous recreated Victorian street, Kirkgate. A taxi ride to the museum ensures a hassle-free visit, allowing you to explore the exhibits at your own pace and delve into York's fascinating history.
National Railway Museum: All Aboard!
Calling all train enthusiasts! The National Railway Museum in York is a paradise for those who love the world of locomotives and railways. From iconic steam engines to modern marvels, the museum houses an impressive collection of trains that tell the story of Britain's railway heritage. Arriving by taxi ensures a smooth journey to the museum, where you can spend hours admiring the exhibits and even take a ride on a miniature railway.
York's Chocolate Story: Indulge Your Sweet Tooth
No visit to York would be complete without exploring its sweet side. York's Chocolate Story takes you on a delectable journey through the city's chocolate-making history. Learn about famous chocolate brands, participate in chocolate-making demonstrations, and satisfy your sweet tooth with mouth-watering samples. With a taxi ride to the chocolate attraction, you can enjoy the experience without worrying about parking or navigating through the city.
As we conclude our virtual tour of York's must-visit attractions accessible by taxi, we hope you've been inspired to embark on your own adventure in this captivating city. Taxis provide a convenient and efficient way to explore the rich history, stunning architecture, and unique experiences that York has to offer. So, hop into a taxi, sit back, and let the knowledgeable drivers take you on a memorable journey through the heart of this enchanting destination.