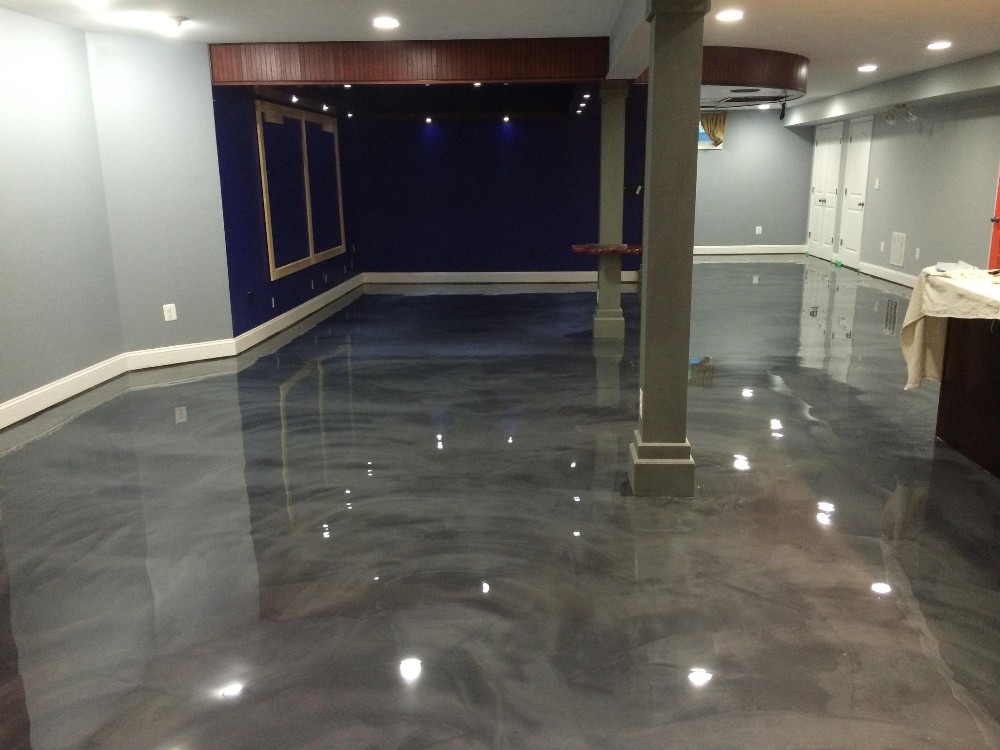 The Incredible Benefits of Epoxy Flooring
Many say that epoxy flooring is the best floor coating for concrete, especially in concrete finishing. This statement came from many homeowners who experienced the incredible benefits of epoxy flooring first-hand. In case you are wondering whether you want epoxy floor coating or not, this list of advantages might change your mind.
Epoxy Flooring Looks Good
One of the most significant advantages of epoxy coating for your smooth concrete finishing is its appearance. While most people choose it for its durability, many people decide to use epoxy floor coating because of its timeless look. It provides an attractive floor surface that looks good for residential garages and business spaces. Because you can choose between different designs, colors, and textures—finding the right option to match your preferences is more straightforward with epoxy flooring.
Extremely Durable
Aside from its aesthetic and looks, epoxy flooring is known for its extreme durability. If you want a floor finishing option that lasts for years with minimal maintenance—epoxy floor coating is the way to go. Epoxy coating seamlessly bonds with floor surfaces, especially concrete, creating a highly-durable feeling that lasts for years with little maintenance. Because of its durability, epoxy floors are used for high-traffic areas in your home, like the garage, and it is also used for many businesses.
Safe for Working
Because epoxy floor coating is resistant to chemicals, high temperatures, and slippages—this flooring choice is the perfect option for garages when doing automotive work. Whether it is for an automotive business or you just personally want a safe flooring option for working on your cars in your garage, epoxy flooring makes a safe flooring option. In addition, it also helps brighten a room by up to 300%, which makes it safer than other flooring options.
Environmentally Friendly
If you care about the environment and want to make the right choices to help, using an eco-friendly option like epoxy floor coating over possibilities is one way to do so. The manufacturing process of epoxy floor coating requires minimal to zero harmful substances. As we mentioned before, epoxy flooring can illuminate a room with minimal lighting, making it energy-efficient.
Easy to Clean and Maintain
Unlike concrete, ceramic tiles, and natural stones—epoxy floor coating is way easier to clean and maintain, saving you a lot of time and money in the long run. Cleaning epoxy flooring is a breeze without crevices and pores like other flooring types.
Easy to Install
Epoxy flooring is probably one of the fastest flooring options to install. However, you must smoothen a concrete surface to ensure a successful and long-lasting installation. However, you still might want to consider hiring professionals to take care of the job to save you time and hassle. There are many experienced epoxy floor coating companies in Nashville that can help you install the epoxy flooring, such as Garage Floor Coating of Nashville—which is a reliable company that specializes in epoxy floor coating. They are not only quick to act, but they also make sure that their work will last longer than you expected.