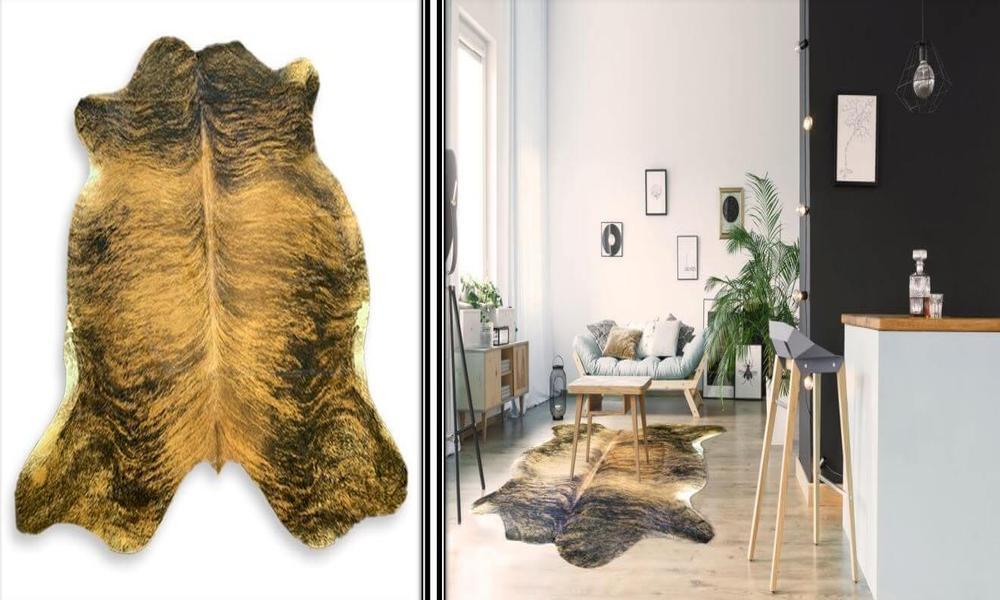 Cowhide Rugs are the Perfect Blend of Style and Functionality
Cowhide rugs are the luxurious, elegant, and versatile floor coverings that have been adorning homes for centuries, and their popularity continues to increase due to their durability, unique natural beauty, and ability to effortlessly complement various interior design styles. Firstly, we have to acknowledge that they have a rich history and traditional values. These rugs were mainly utilized for their functionality and for serving as durable floor coverings. They are also supposed a fusion of practicality and style, which adds an element of luxury and sophistication to modern interiors.
Remarkable Natural Beauty
Each cowhide rugs help to boost natural beauty and it ensures a truly unique addition to your home decor. The natural variations in designs, color, texture, and markings create these rugs' exquisite works of art that effortlessly inject personality, character, and warmth into any space. They offer broad options to suit your taste if you prefer the classic black-and-white or brown-and-white designs or the more exotic speckled or brindle patterns.
Durability and Longevity
Once you decide to purchase a rug then must consider the durability and long-lasting elements because it is the main benefit of rugs. The inherent toughness of cowhide makes them resistant and helps to make them a wise investment that can withstand heavy foot traffic. Also, these rugs are naturally stain-resistant and easy to clean and it is suitable for households with children and pets. With proper maintenance and care, these rugs can stay for many years, maintaining their beauty and functionality over time.
Versatility in Interior Design
These rugs effortlessly add a variety of interior design styles, from rustic and farmhouse to modern and stylish. Their contrasting designs, colors, and unique patterns create eye-catching focal points that enhance the visual appeal of any room. They infuse a touch of luxury and elegance if you place them in the living room, bedroom, study, or even as a wall hanging.
Easy to maintain
They are easy to care for and maintain, you can use a clean cloth on the leather side or wash them in the machine. When you clean regularly with a vacuum then every dirt and dust particle will be removed. Natural cowhide rugs are very easy to maintain, you just need to make sure to avoid any unnecessary heat or being soaked in water.
Conclusion
Cowhide rug remain an enduring option in home decor due to their unmatched mixture of style and functionality. With their durability, natural beauty, and versatility, this flooring option offers luxurious coverings that continue to fascinate homeowners and interior designers alike. It is an ideal choice that will undoubtedly boost the aesthetics of your home if you are seeking to add a touch of elegance to a traditional setting or a contemporary flair to a modern space.