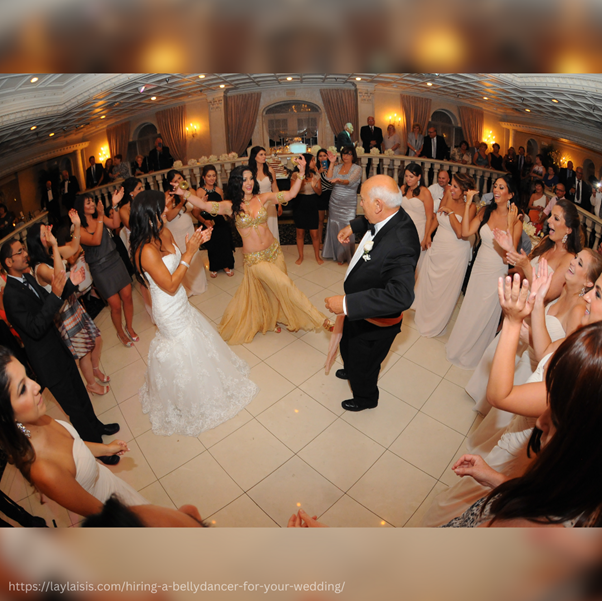 How To Incorporate Belly Dance Into Your Singaporean Wedding
Belly dance is a beautiful and graceful dance form that has been around for centuries. It is known for its fluid movements and intricate choreography. In Singapore, belly dance has gained popularity in recent years, and many people are incorporating it into their weddings.
Belly dance is not only a beautiful art form, but it is also an excellent way to stay fit and healthy. In this article, we will explore how you can incorporate belly dance into your Singaporean wedding.
Hire A Belly Dancer
The easiest and most common way to incorporate belly dance into your wedding is to hire a professional belly dancer. There are many talented belly dancers in Singapore who can perform at your wedding. You can hire them to perform during the reception or as a surprise for the bride and groom during the wedding ceremony. Belly dancers can also be hired to teach a mini-workshop to guests who are interested in learning a few basic moves.
Learn Belly Dance Fitness
Belly dance is not just an art form; it is also a great way to stay fit and healthy. Many fitness studios in Singapore offer belly dance fitness classes. These classes are a fun way to stay active while learning a new skill. Belly dance fitness classes usually involve a combination of dance and exercise, which makes them an excellent workout for the whole body.
Create A Belly Dance Flash Mob
A flash mob is a group of people who come together in a public place to perform a choreographed dance. Creating a belly dance flash mob is a fun way to surprise your guests and create a memorable moment at your wedding. You can enlist the help of your bridesmaids or groomsmen to create a flash mob. You can also hire a professional belly dancer to teach the choreography and perform with your group.
Belly Dance Henna Party
A henna party is a pre-wedding ritual that is popular in many cultures, including Indian and Middle Eastern cultures. During a henna party, the bride and her female friends and family members come together to get henna tattoos on their hands and feet. You can add a belly dance element to your henna party by hiring a belly dancer to perform or teach a mini-workshop.
Belly Dance Photo Shoot
A belly dance photo shoot is a creative way to capture your love for belly dance and each other. You can hire a professional photographer and belly dancer to create a romantic and whimsical photo shoot. The belly dancer can perform while you pose for the camera, or you can learn a few basic moves to incorporate into your photos. The photos from your belly dance photo shoot will be a beautiful and unique addition to your wedding album.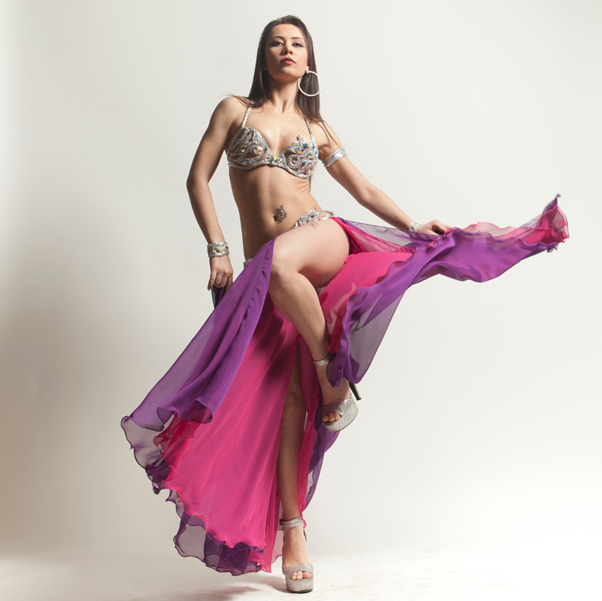 Choose The Right Music
The music you choose for your belly dance performance should be appropriate for your wedding theme and style. It should also be music that the belly dancer feels comfortable performing to. You can ask the belly dancer for music recommendations or provide your own music for the performance.
Consider The Venue
The venue of your wedding should also be taken into consideration when incorporating belly dance. If you are having an outdoor wedding, you may want to consider a more upbeat and lively performance. If you are having an indoor wedding, a more intimate and romantic performance may be more appropriate.
Coordinate With Your Wedding Planner
If you have a wedding planner, it is important to coordinate with them when incorporating belly dance into your wedding. They can help ensure that the performance fits seamlessly into the schedule and overall theme of the wedding. They can also help with logistics, such as providing a suitable stage or ensuring the sound system is set up properly.
Practice Makes Perfect
If you are learning belly dance for the first time or coordinating a flash mob or photo shoot, it is important to practise beforehand. This will help ensure that the performance goes smoothly and looks natural. You can practise with the belly dancer, your bridesmaids or groomsmen, or even with your partner.
Incorporating belly dance into your Singaporean wedding is a beautiful and unique way to celebrate your love and culture. Contact Bellydance Haven if you want to join and be part of their belly dance fitness class!