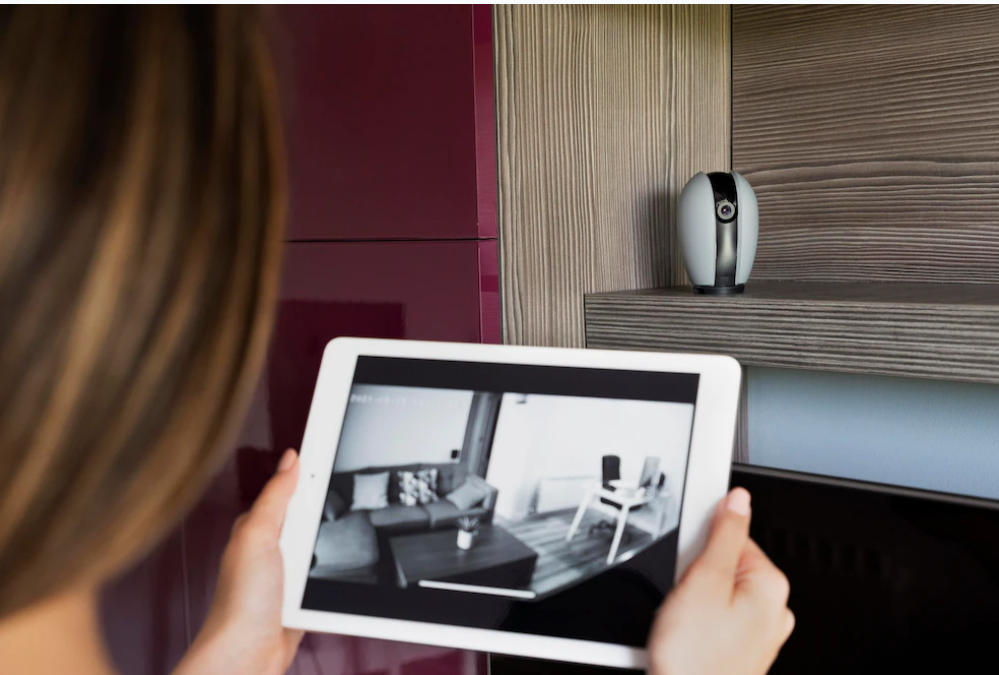 How to Make Your Apartment Smart
Home automation, once merely a concept, has turned into reality but with some of its own hindrances. At the start, it was expensive to install this technology as it was time consuming given the renovation needed as well as the gadgets themselves. So just like in movies, the millionaires were always the ones with automated curtains, motion sensor lights, a garage door that lifts up as soon as you turn on the driveway – you know what we mean. 
Smart Home devices have changed the whole game. With being easy available at affordable rates for the domestic market, anyone can automate their homes now! Isn't that great? We've got some smart home apartment ideas for you, should you be interested in knowing how you can turn your apartment or home into a smart one. 
Add Smart Lights
Smart Lights are not only about automation of your home lighting system, but they also come with the added benefits of reducing energy consumption and electric bills too. Much like all smart devices feature their own mobile applications, users can control their smart lights via smartphones and tablets, while some are even compatible with voice assistants and Hubs making it more convenient to control the device. 
How are smart lights any different from regular lights though? One obvious difference: Smart lights are LED which tend to consume less energy as opposed to a regular light bulb. And just like Sengled's Smart LED bulbs, some of them also have the ability to change colors and we don't just mean between warm and white tones – practically any color!
Sengled has up to 16 million colors available for users to change their light to, with each bulb having a lifespan of 25,000 hours. That should probably give you an idea about how brilliant smart lights are, not just because that they are accessible remotely – that too even while you're away from home. 
Install a Smart Thermostat
For any home or apartment that has a thermostat and HVAC system, homeowners should consider replacing their ordinary thermostat with a smart one, and here's why:
Smart thermostats are a great smart home device that homeowners would benefit largely from. Accessible through their respective mobile applications, it allows us to access them from our phones, laptops, PCs even while we're away. And while at home, they can also be voice-control enabled via smart speakers.
Adjusting the thermostat or turning the device on or off is even easier with these because you won't have to leave the air conditioning or the heating on while you step out, just so that your home stays cozy. You can use the mobile phone application to switch the thermostat on or off at any point. Doesn't that sound like a more sustainable idea? And the fact that it would drastically reduce your heating and cooling bills overtime is definitely a bonus!
Some variants of smart thermostats feature learning, whereby the device can pick up on your scheduling patterns as well as the preferred temperatures around the home – and adjusts itself accordingly without you having to lift a finger.
What's more is that installing smart sensors provide the added functionality of being able to control the temperature settings of every room individually. If that isn't comfort and convenience in one, what is, right?
Get a Smart Video Doorbell
A typical person spends most of their time out of the house, whether it's for work or university, or just hanging out with friends – unless they like staying in and being comfortable in their pajamas then that's alright too. Regardless of how people spend their day, it becomes a nuisance sometimes when you miss your deliveries because you were out, or the doorbell keeps ringing and you're in the shower. In such circumstances there isn't much anybody can do. Not anymore though. Installing a Smart Video Doorbell in place or your regular doorbell or intercom would probably be the best decision. 
Video Doorbells unlike any other, provide users with 24/7 live video access to its camera feed, along with a few hours of storage with some devices like the Google Nest Doorbell. And that too directly to their smartphones! You won't miss out on a single thing. These devices send instant alerts to your phone, regardless of whether you're home or away, of whenever the bell rings or with some if any movement has been detected near the device. Convenience and security is what you get with Video Doorbells essentially. 

Conclusion
There are definitely more ways for you to make your apartment or your home smarter, and of course ways in which the technology and devices are easily affordable by the average user. If you're looking for more ideas on how to spruce up your place with smart home technology, without seeing a serious dent in your wallet, you should check out FirstEnergy Home's Smart Home catalogue. There are devices that you probably wouldn't have imagined that actually exist, only to make your life more convenient.