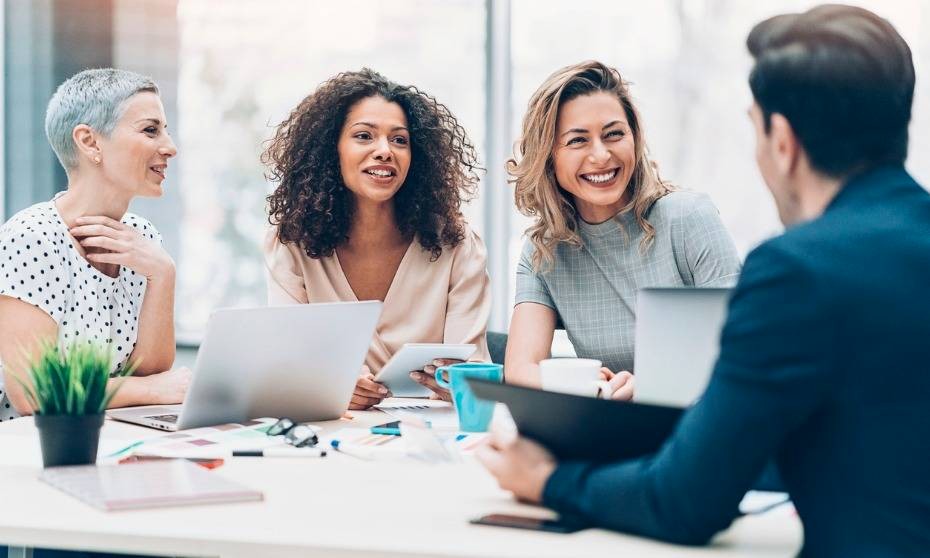 Measuring and Increasing Employee Satisfaction
Every competent leader seeks a contented and productive workforce. Many people in the workforce are unhappy. Only 40% of employees are happy with their job. Not joking around. Happier workers are less likely to quit and more productive overall. Happier workers produce better results.
Active employees are invested in the company's success. They put in a lot of effort and keep getting better. Staff morale is a gauge of how happy and fulfilled team members are. Those who enjoy their work are more likely to remain with the company.
Some workers are content even if they lack strong motivation or interest in their work.
Think about a person who wants a secure, pleasant job. There's a chance they're content but unmotivated at work.
High levels of engagement cannot coexist with low levels of happiness. Most unhappy people aren't productive. Happiness at work increases productivity.
Even if some of your employees aren't fully invested in their work, it's still important to monitor and encourage their happiness.
The level of morale within a company can be gauged by its employees. All of these can benefit from that information:
– It's tough to keep dissatisfied workers around. Worker happiness decreases turnover.
– Productivity – unhappy workers are less likely to put in long hours. The productivity of happy workers is double that of unhappy ones.
– Dissatisfied workers can have a negative impact on company culture and morale. Content workers are more likely to pitch in and help out.
Measuring the Happiness of Workers
You might assume they are content with their jobs because they never raise any concerns.
No complaints from your team should raise red flags. They might suspect you of being dishonest about the position. Thus, it is essential to collect feedback in the right way. Your team's actions will not provide reliable indicators of customer satisfaction. In-person questioning can also be awkward. Your team needs to be able to speak openly and honestly. A team that likes you may still hold back for fear of hurting your feelings. To get a more precise read on how happy your staff is, try one of these strategies instead:
– Do satisfaction surveys with your employees.
– Use ESI (Employee Satisfaction Index)
– Use eNPS (Employee Net Promoter Score)
– Meet one-on-one
– Install an employee suggestion box
– Make use of specialized programs
The results of this survey will shed light on the causes of low morale and discontent in the workplace. Do something about it. Don't wait for survey results to begin boosting employee happiness. With these four routines, you can address the most frequent issues raised by team members.
The importance of creative and effective methods of employee monitoring has never been higher than in today's dynamic business environment. Enter Controlio, an advanced employee monitoring software designed to foster a harmonious and productive work environment. By tracking employee engagement and happiness, this software provides invaluable insights into workforce dynamics, enabling organizations to identify and address potential issues before they escalate. As a result, this cutting-edge tool not only bolsters employee satisfaction and retention but also enhances productivity, ultimately contributing to a company's overall success. Check this Source to get more information about Controlio.