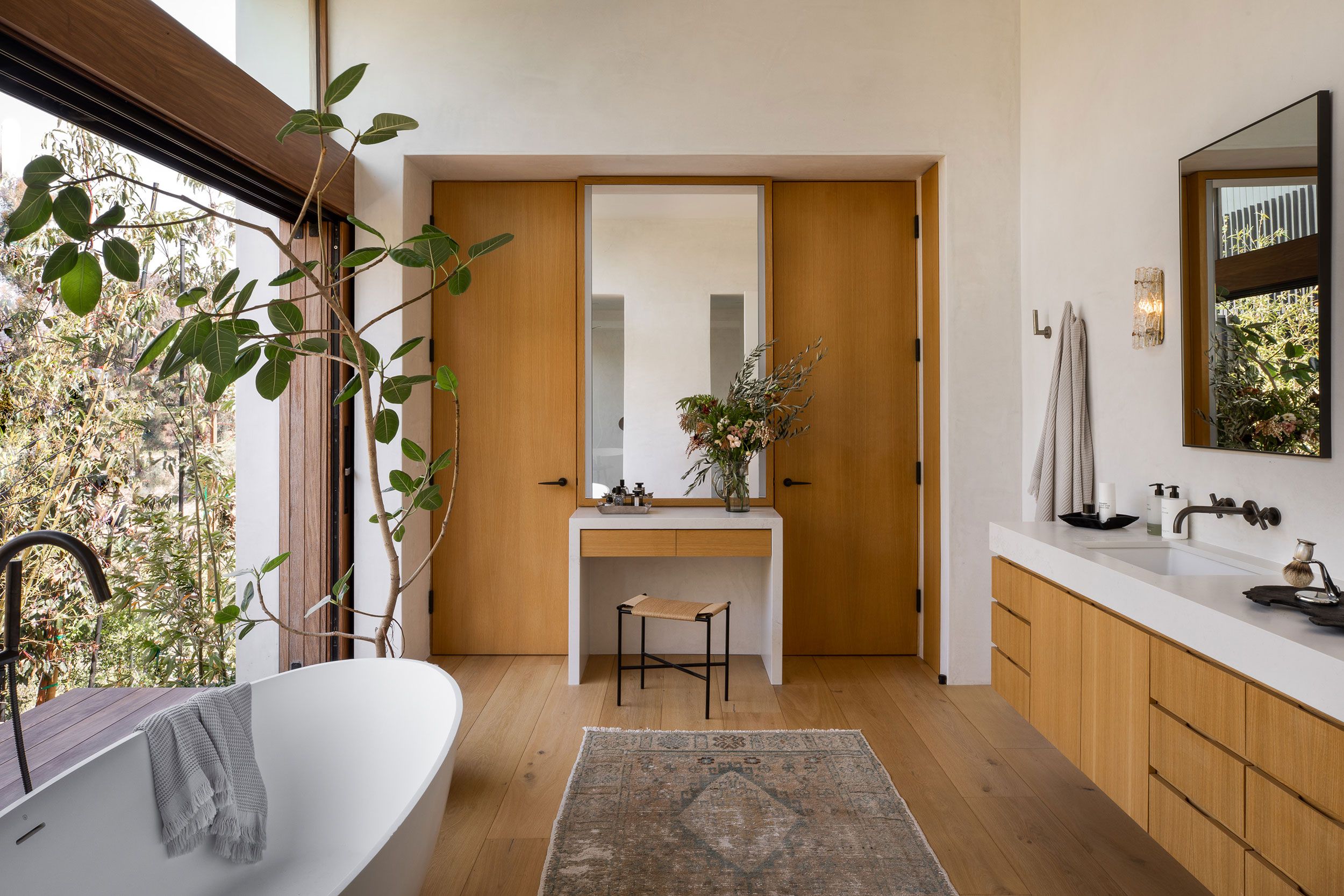 Should I go for a modern bathroom or traditional bathroom?
Traditional bathrooms are the ones that are simple and aesthetic in design and were created using soft colors like white cream, beige, off-white, et cetera. On the contrary, a modern bathroom has a mix of playful combinations and adds more space to your bathroom due to its built structure. For long ages, traditional bathrooms have been the first choice of many as they are less expensive to build, and don't require much creative effort. But if you are someone who likes to play with designs and colors and wants a modern feel to your bathroom, you should try opening a modern bathroom style. Here is why a modern bathroom with  ReveCuisine bathroom cabinets is preferable to a traditional one:
Space optimisation 
When you buy a home, you usually prefer putting your attention towards primary regions like your bedroom and living room. However, your bathroom plays an important role but has the least amount of space allotted to it. Thus, modern bathroom design will help you create the best and optimize even the smallest space.
Multiple designs available 
With the changing trends, people and architects prefer opting for a modern interior style when compared to a traditional one and thus the design availability options have been reduced for traditional bathrooms. So if you want a variety of designs to choose from go for a modern bathroom design.
Better fittings 
A modern bathroom or any modern interior style has better and more advanced fittings when compared to a traditional one, there are very less options available in traditional style bathroom fittings because of less demand. Moreover, there have been advancements in the modern bathroom, fitting designs and features. And so you should select a modern bathroom.
Requires less maintenance
Traditional items need more care and attention to remain intact for years and this care process can become expensive. On the other hand with a modern bathroom, you may need more investment while building it, but it lasts longer and requires less maintenance. 
Though modern bathrooms are increasing in demand, it is not mandatory for you to get a modern-style bathroom. If you have a traditional interior design or you want a traditional bathroom. You can also make modern and traditional ideas to create a blend of the best of both. This way you can also efficiently design your bathroom to get space and add a royal look to your bathroom. Moreover, due to its high utility and efficiency, architects as well as interior designers, suggest you get a modern bathroom. To conclude if you like experimenting and want to try something different, explore modern bathroom designs.