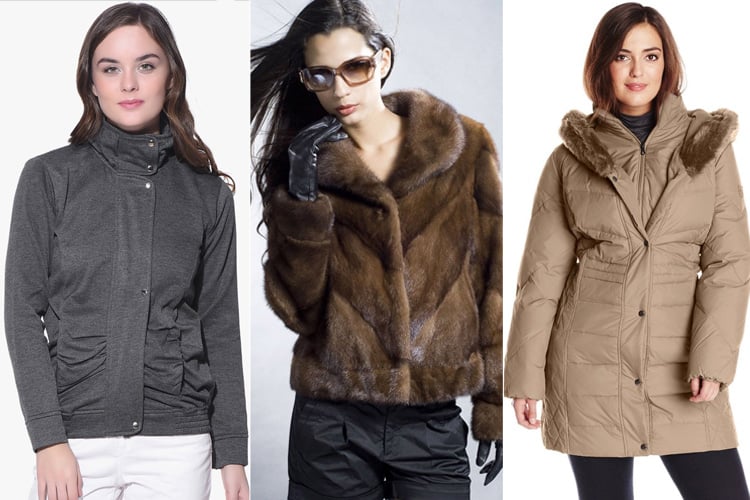 The Best Jackets This Winter Season!!
The days are getting shorter but your wardrobe must get bigger every minute this winter season. While the temperatures are dropping, you need the best jackets to not only stay warm and cosy but also to keep up with your fashion game. 
From puffers to leather jackets, throw caution to the chilly wind with your sheer layers. 
The Best Jackets This Winter Season!!
Winter is on its way. Ned Stark issued a warning to everyone back when the show was still good. But let's all take the Lord of Winterfell's counsel and plan ahead, unlike the rest of Westeros. Yes, we are prepared for the season's characteristic snowfall, chilly breezes, and general coolness. Naturally, wearing a winter coat is the greatest approach to properly combat the elements.
It is not to be confused with a jovial fall jacket or bomber. The best winter denim jackets, however, are robust, very insulating, and, last but not least, they look fantastic. And what's this?
You need to protect yourself from the wind and cold while travelling to wherever the hell you're going. You need to identify a stylish brand that feels and looks upscale. Additionally, to stay warm and dry in the winter ensure your jacket is made with waterproof materials has bonded construction and has a removable, insulated inner. Additionally, both sections can be worn jointly or independently for a genuine 3-in-1 system.
How To Pick The Ideal Jacket
Some people only have one coat to cover their full winter. Some people switch between two or three jackets. It's critical to think about the weather (obviously) and how you plan to use your ideal jacket. For instance, even if the temperature is -20°C, you would choose a thin windproof coat for a strenuous day of cross-country skiing. On the other hand, for an evening stroll across the city, we typically prefer a long, thick, and well-insulated jacket or even a leather jacket for women.
Do You Need a Certain Kind Of Winter Jacket?
We all wear different types of jackets in winter. For some leather jackets are warm and for some wear denim for having a stylish look. Consider the activities you intend to engage in to locate the best one for you. Are you looking for a jacket to use in the backcountry or do you need one to walk about town and to work?
Why Is The Popularity Of Technical Jackets Growing?
The greatest option for people seeking breathable warmth that doesn't restrict movement while participating in outdoor activities is a technical jacket. For activities like skiing, ice climbing, and mountaineering as well as in cold weather. These jackets will include more advanced technological features including pit-zips and helmet-compatible hoods to improve airflow during strenuous sports. Technical jackets tend to be lighter and easier to pack than everyday winter coats for wearing about town.
How does it fit?
Winter is the ideal season for some people to express themselves via their clothing. Pick a winter jacket that fits you perfectly because you always look your best when you feel fantastic. And puffer jackets for women are the best choice this winter. You can usually get away with a fitting, well-insulated coat if you're searching for a winter jacket to walk about town in. Give yourself enough room for additional layers if you're looking for a winter coat to wear on the slopes.
To keep out the chilly air, a coat should be tight. If you make it too tight, though, you might not have room for anything other than a t-shirt below.
Let it be winter!
VERO MODA is the best to find a new winter coat! Members receive a tonne of privileges, including free returns. The correct winter jacket must be worn if you want to appreciate the chilly weather.