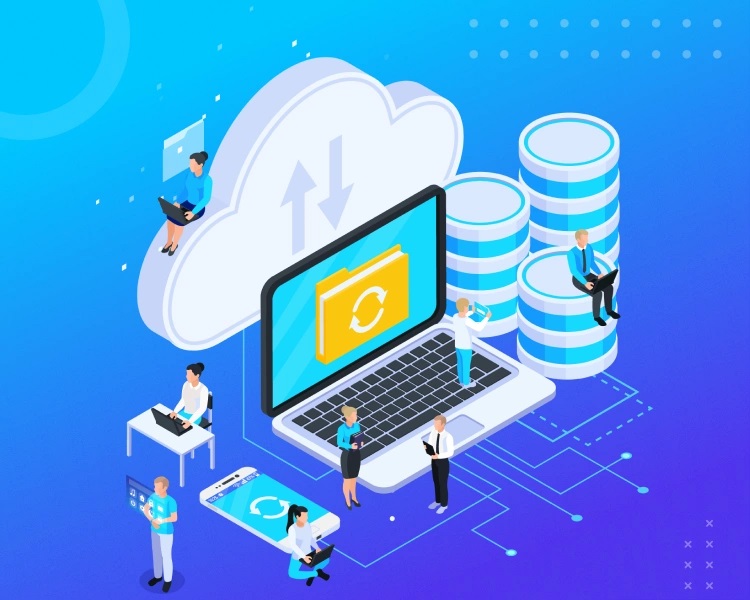 What is Cloud migration? Strategy and Tools?
There are many articles available on cloud migration over the internet. Thus, this article will help you understand the term cloud migration and its tools with different types of strategies. It works within a simple language. Let us move with the definition of cloud migration and what exactly does it mean?
What is cloud migration?
As we are well aware, the term migration basically means moving to some other place. Similarly, cloud migration is the procedure that involves shifting the computing resources such as applications, data, servers, and networks into a cloud computing workplace. In the majority of the migration that takes place, these resources are moved from an on-premises data point to a cloud provider.
As today's generation is highly competitive, business organizations have to fight every second to stay in the market. Thus, they need proper sets of data analytics and other business intelligence to struggle against the competition. The data which are now handled is more significant in size, and it cannot be managed without the help of high-costing investments. Here, cloud computing becomes a great option to run big data and provides other perks of budget saving, better scalability, and improved productivity and security of all data. It also helps in making quick decisions and getting better insights into the business.
Shifting to the cloud is a challenging task. There is much hassle involved in the process. The team members do not understand where to begin and are left all confused and freaked. In order to reduce this concern, there are several tools available in the market offering excellent services to a digital transformation agency.
Here are some of the fantastic tools in the market to make your migration process a bit easier for you.
Best Cloud Migration Tools
AWS Migration Services
Azure Migration Tools
Carbonite Migrate
Current SurPaaS
Google Migration Services/Velostrata
Micro Focus PlateSpin Migration Factory
Turbonomic
VMware/CloudHealth Technologies
Cloudscape
ScienceLogic
AppDynamics
Dynatrace
There are several alternatives when considering workload migration.
Let us now look at some of the strategies that the cloud migration process involves getting a more precise idea of the working of the cloud migration process in a digital transformation agency.
Strategies Used in the Cloud Migration Process
Relocating
It is regarded as the most straightforward approach among the other migrating processes. It deals with moving the VMware VMs from on-premises to VMC. It can be easily accomplished by a little reprovisioning from a live migration, scratch, or a cold migration.
Reprovision from Scratch
It is not exactly a technical approach for the migration process, but it can be considered a great option to ease your workload. You can spin and reshuffle the computing resources rather than move them into a new environment. Instead, you can make them as different workloads in the VMware Cloud on AWS. When you bring them up as unique in the cloud and shut down the existing old ones in the on-premises environment, it behaves exceptionally well without much of the hassle.
Cold Migration
A cold Migration strategy is another excellent method where a workload is stopped, shifted to your VMware cloud on the AWS, and rebooted. It can be an ideal approach for your non-production workloads. It simply lets you turn it off with the least impacting the business. These generally happened in the test workloads and development workloads.
Live Migration
When we deal with a hybrid cloud, the capability of moving a live running VM between the on-premises and the VMware cloud on the AWS, the SDDC is almost at risk. vMotion, therefore, can be leveraged with the VMware Cloud on AWS.
Replatforming
Replatforming is a strategy where some of the components are replaced or modified to take the best advantage of the cloud provider's features and tools. For instance, replatforming means switching to managed services or replacing commercial off-the-shelf software with an open-source counterpart.
Repurchasing
With the help of this strategy, you can decommission your existing applications and replace them with different already accessible cloud-based types from the cloud provider's market by replacing the license fee of one with another.
Refactoring
The refactoring method involves reshaping an application to take advantage of the unique cloud provider elements. The applications are broken down into smaller parts and services and mainly deployed in the containerized working environment on single or multiple public clouds when the cloud features are required for the scalability and agility of the microservices-based applications. It is considered one of the most costly approaches among the different cloud migration strategies.
Retaining
It is not truly a migration strategy, but it includes retaining the application on its present on-premises infrastructure. Where there is a substantial investment or a complex application, the organization tries to keep them a well-behaved and productive application even when they need APIs to integrate with the cloud-based resources. It results in a hybrid cloud migration strategy overall with the workload.
Retiring
Retiring is a cloud migration strategy that focuses on every application that becomes obsolete for various reasons, such as the availability or redundancy of a wide range of options in a cloud-based working environment.