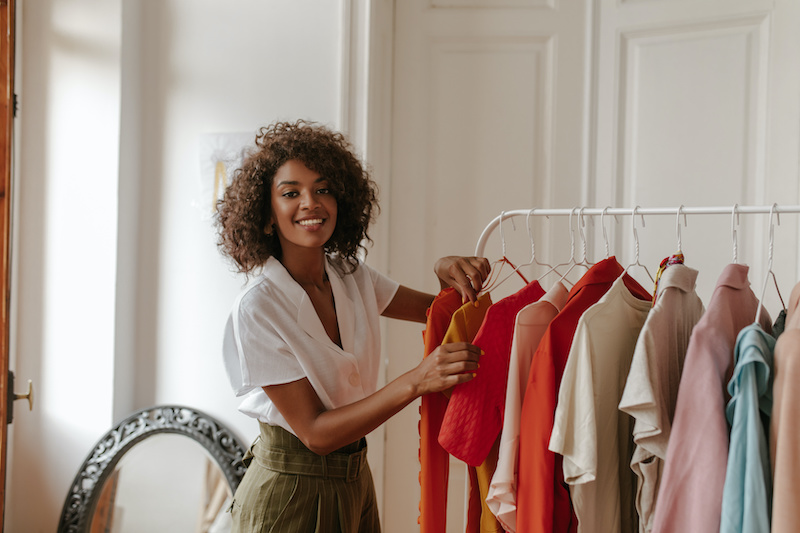 10 Must-Have Tops for Every Woman's Wardrobe
Elevate your fashion quotient by understanding the stylish types of tops for women hitting the fashion industry this season. Now there are numerous options you can pick from when we talk about tops for women. One that doesn't look good on someone else may look perfect on you based on your features. So, choose the correct style of tops for women to accentuate your best features and seize attention to the less applauding areas.
Listed below are different types of tops for women to slay in this summer- 
Tank tops – Tank tops are very popular these days. Can be worn at home for a lousy day or a fun day planned with your besties. While tank tops may be stylish for the summers, they go perfectly well when layered with a shrug or a jacket in winter or you can just elevate your overall tank top look with a denim jacket for a coffee date.

Crop tops – Perfect type of tops for women when you feel like flaunting your curves. You can wear a crop top with high-waist jeans or low-waist jeans (whichever you are comfortable in), shorts, or mini skirts. If you want to play a little with fashion then you can also wear a sleeveless dress over the crop top. These babies quite literally go with any pair of clothing.

Ruffled tops – As the name suggests, ruffled tops are tops for women that features rumples usually around the sleeves, hemline or at the front. Ruffled tops bring a stylish effect and a tinge of delicacy to the girl wearing them.

Off-shoulder tops – Same as ruffled tops, off-shoulder tops are trendy during the summertime. You can

wear an off-shoulder top

and flaunt your collarbone and pair it with bell bottoms, straight-fit pants, or a pair of cute shorts as well. 

Cami tops – When it comes to types of tops for women for the summertime, your summer wardrobe is incomplete without breezy and light-wear cami tops. Cami tops are fancy camisoles with straps on the inside. These tops go well with straight-fit jeans, cute shorts and long skirts as well.

Ethnic tops – We all like to slip into our favourite double-chore attire pieces. Maximum ethnic tops can double as extended tops for jeans. When you wear an ethnic top, opt for short ethnic tops with an empire waist or a flared shape for a bohemian chic look. You can accessorise this look with chic beaded jewellery and cute slippers. 

Cold shoulder tops – Close to off-shoulder tops, cold-shoulder tops cover some portion of your shoulders rather than keeping them completely open. It's a unique fashion style which is very common among college-going girls, fashion influencers and celebrities.

Sleeveless shirts –

A sleeveless shirt covers some portion of your shoulders and features a high neckline or a collar. It's an ideal workplace attire or you can wear it to other occasions as well since it can be easily paired with long skirts during the warmer months and can be layered under a jacket during the winters.

Peplum top – A peplum top works for any body type, and when styled right, it highlights your hourglass figure, defines midriffs for those in need of a little more shape, and you are sure to look and feel cute wearing the peplum top.

Box tops – Women with a petite upper body can carry this style very well. Just make sure you balance out the boxiness of the top with a high-waist, ankle-length, or skinny jeans.