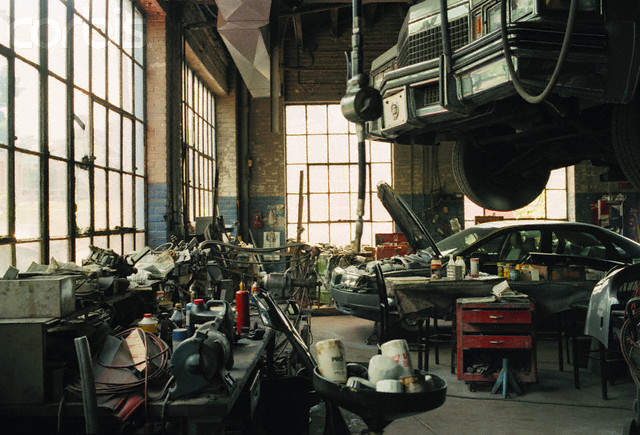 MUST I ALWAYS VISIT MY NEIGHBORHOOD'S NEAREST AUTO BODY SHOP?
Minor issues can arise even if you are always a cautious driver. Unfortunately, with so many reckless drivers on the road, simply maintaining your vehicle is insufficient. Accidents happen in the most unexpected places. If you need car repairs right away, you'll need to find a local auto body shop. But the question is, should you always go to the nearest auto body shop in your city?
Even if your car can be driven with a minor fender bender or a caved-in door, it will look less appealing. Worse, a damaged fender and a caved-in door endanger drivers and passengers. The same can be said for car accidents, which necessitate immediate car repair. The first thing you should do if you are concerned about the appearance of your vehicle is to take it to an auto body shop. For example, if your car has a scratch and needs a new paint coat or a windshield replacement, you could take it to a local auto body shop. Or maybe your bumper has some dents that you'd like to get rid of. In most cases, these are straightforward issues.
When drivers require auto repairs, they frequently overlook local auto body shops, unaware of how much they have to offer. Aside from convenience, here are some of the main reasons why you should use a local auto body shop:
When you choose a local auto body shop, you can be confident that you will get the best value for your money. Local auto body shops use original equipment manufacturer parts for repairs and replacements. They are not a large restaurant chain. They are a part of the community. As a result, because reputation is everything, they provide more value for money in order to protect their reputation.
When visiting an auto body shop, the last thing you want to experience is poor customer service. Local auto body shops ensure customer satisfaction by hiring friendly and certified employees. They can give you an accurate quote and help you solve your problem without adding to your stress.
You will most likely get your car back much faster if you go to a local auto body shop. Local experts care more about your well-being. They work long hours to get your car back on the road in a safe and timely manner. Because you're dealing with a neighborhood auto body shop, they'll undoubtedly want to earn your trust in order to secure future business. They want to be your one-stop-shop for all auto body and collision repair needs. As a result, you can rely on them to provide excellent service. Positive feedback and word-of-mouth referrals bring them more customers.