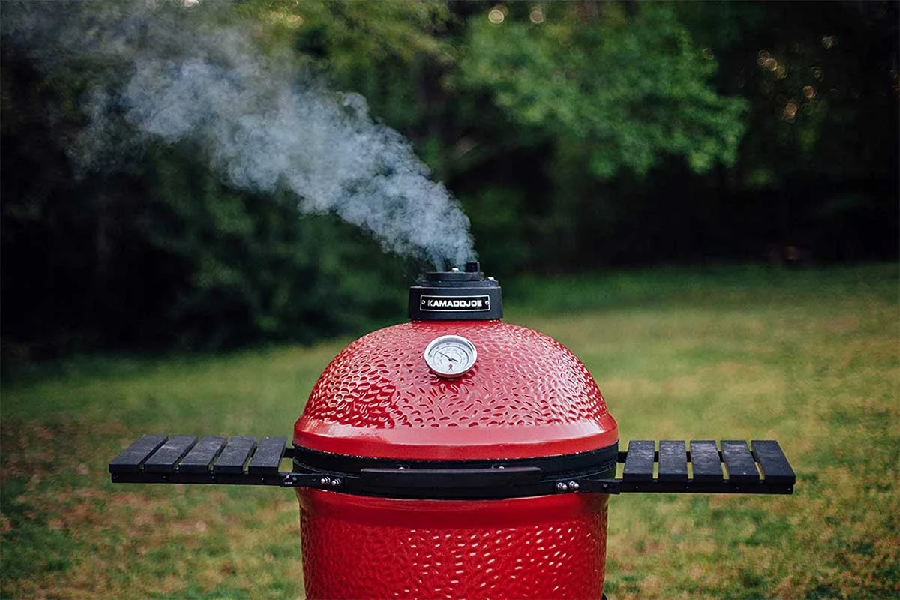 Get a 10% Discount on Kamado Joe Classic III Standalone from BBQs 2u
BBQs 2u has never disappointed its clients when it comes to selling the best quality grills and ovens in the UK. All UK citizens are fond of barbeque and so are BBQs 2u. They ensure all their customers and potential clients have the best quality of products in their backyard for grilling. No wonder they have so many loyal followers on social media accounts who keep an eye on their latest sales and offers.
Recently, they announced a 10% discount on the Kamado Joe – Classic III Standalone. The product is all about grilling and smoking traditionally. This Asian brand sticks to the conventional method of grilling in a huge ceramic oval-shaped container. The ceramic walls keep the smoke inside retaining the moisture within the meat.
Simply cook at temperatures between 200°F and 750°F on a Kamado Joe barbecue. This feature allows smoking food for extended periods. Roast chickens and turkeys at 350-450 degrees Fahrenheit. Sear burgers and steaks between 500 and 550 degrees. There are no disadvantages to baking pizzas at 600°F or higher. The Kamado Joe can withstand a greater range of temperature changes than most other grill and smoker platforms.
The standalone feature is eye-catching. So, now the huge chamber can standstill without the support of any cart or side table. Isn't this something good for all those who couldn't get their hands on the Kamado Joe table?
In comparison to most other charcoal barbecues and smokers, the Kamado Joe grill is less affected by cold, rain, or wind. The grills themselves are incredibly weather resistant. Customers are inspired to get their first Kamado Joe after failing to cook on a charcoal kettle barbecue on a frigid windy day. This makes life easier for many who want to party outside.
With weather resistance and standalone feature, customers can now mount it in their backyard, patio, garage, or even on the beachside on a plain surface to enjoy the smoky barbecue under scorching heat with chilled beer.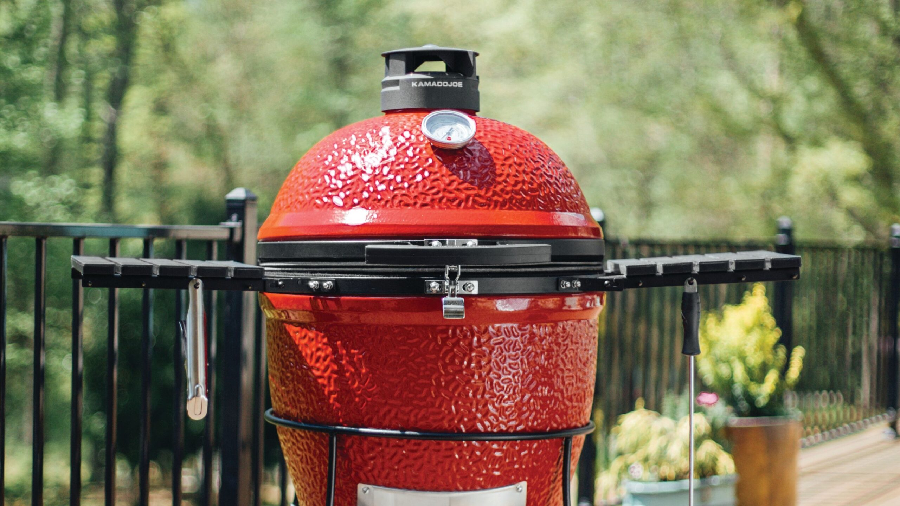 BBQs 2u is giving out Kamado Joe Best Price offer. With a 10% discount, customers are now able to buy their favourite grill at £1,664.10 from the retailer. The original price was £1,849.00. The whole package includes –
Patented SloRoller Hyperbolic Smoke Chamber
304 Stainless Steel Charcoal Basket
Wire Mesh Fibreglass Gasket
Air Lift Hinge
Built-in Thermometer
3 Tier Divide & Conquer Flexible Cooking System
AMP Firebox
Ash Tool
Half Moon Heat Deflectors x 2
Patented Slide-Out Ash Drawer
Kontrol Tower Top Vent
Accessory Rack
Grill Gripper
To avail of a better offer, customers can also buy bundles which include Kamado space Infinite Island (size optional), JoeTisserie Rotisserie – Kamado Joe Classic, and DoJoe Kamado Joe Classic all for £5,567.36 instead of £5,861.10.
Every month BBQs 2u launches contests and offers to keep their customers happy and satisfied. This is proved by their increasing followers on their Instagram accounts. BBQs 2u a family-owned business is known for getting the best grillers in the market. Whether it is traditional style Kamado joe or digitally advanced Masterbuilt. None of their introduced brand in the UK market is disappointing.