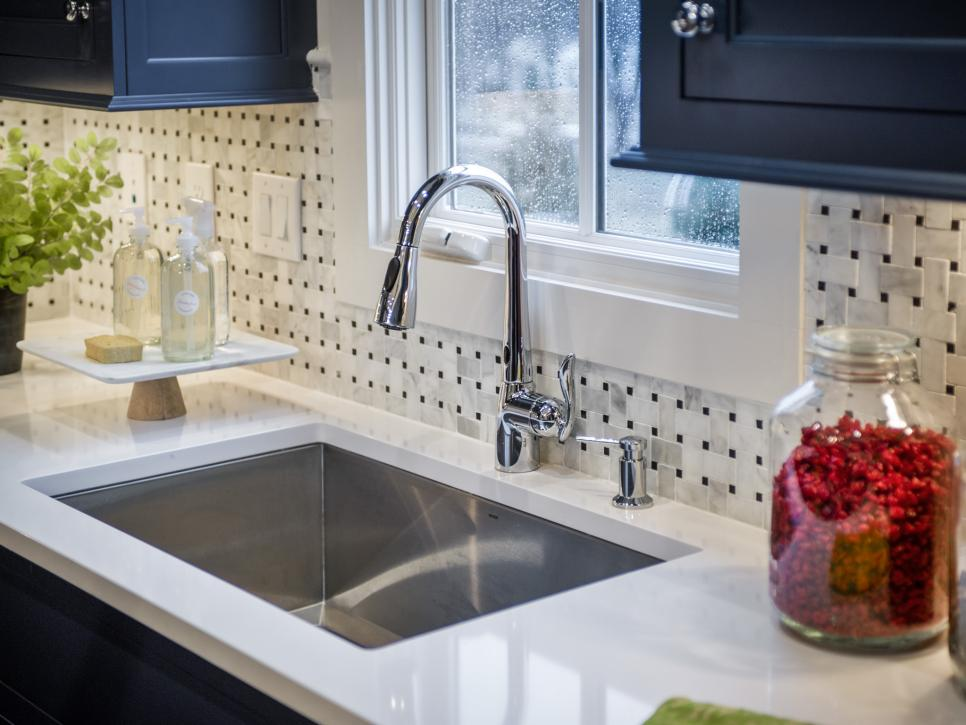 WHICH COUNTERTOP IS THE MOST STABLE? 
Kitchen countertops must bear the full brunt of kitchen work; therefore, it is critical to select the most dependable and durable counter you can afford. With so many different stone countertop types such as quartz countertops and materials to choose from, finding a good one can be difficult. With the tremendous amount of wear and tear that our kitchen counters endure, strength and durability should be the most important criteria for selection. At the same time, many people prioritize aesthetics. The kitchen is where our family lives are formed. As a result, how at ease we are in the kitchen determines how well we are elsewhere in the house.
So, what is the most durable type of counter? The first thing that comes to mind is a solid surface. Indeed, when it comes to countertops, the term "solid surface" has a nice ring to it for what it means: strong, long-lasting, and dependable.
Solid surface countertops are those made of plastic materials that have been around for decades and have proven to be resistant to the harsh realities of kitchen life, such as dampness, humidity, physical impact, cuts, scratches, and so on. Solid surface countertops are primarily made of plastic, usually a combination of polyester and acrylic. They are water-resistant and are not prone to bacterial contamination. Stains are easily removed because they are non-porous. Sanding can also be used to remove scuffs. Solid surface countertops are available in a wide range of colors to complement any type of interior design. Some counters are designed to look like natural materials such as stone or wood. One of the best aspects of solid surface countertops is that the patterns are consistent. Segments can be fused together without visible seams forming.
Other types of kitchen countertops, while not classified as solid surfaces, are made of truly solid materials. Countertops made of engineered stone (quartz) are now available. They are made from sheets of manufactured quartz that contain quartz crystals and resin binders. Quartz countertops come in a wide range of colors and have an exotic appearance. Engineered quartz closely resembles natural stone. Quartz countertops, on the other hand, are uniform and thus more suitable in terms of interior compatibility than granite or marble countertops.
Quartz countertops are as visually appealing as they are durable and long-lasting. They are non-porous, making them stain-resistant and bacteria-resistant. They are renewable and do not necessitate complicated maintenance. One disadvantage of quartz countertops is that they are as costly as natural stone countertops. Granite and marble countertops appear to have risen in popularity since their introduction. These counters are most commonly sought after by wealthy homeowners looking to add a touch of divine natural beauty to their homes. Granite and marble are more expensive than other types of counters because they are naturally mined from the earth and appear to be the most labor-intensive.
 It should be noted that it is not just the cost of a granite or marble counter that may deter you from purchasing one. Because natural stones are porous, they are prone to staining. These countertops must be sealed on a regular basis to prevent staining. Because they are so heavy, they must be installed by professionals. Although there is little that compares to the beauty of granite, granite counters are plagued by the seam issue. Because no two identical pieces of granite or marble exist in the world, pieces do not match well, and seams are far too visible. What is certain about granite is that it is the most durable and stable material for countertops!
All of these materials have withstood the test of time and are in high demand. Please select the most durable kitchen countertop you can afford!