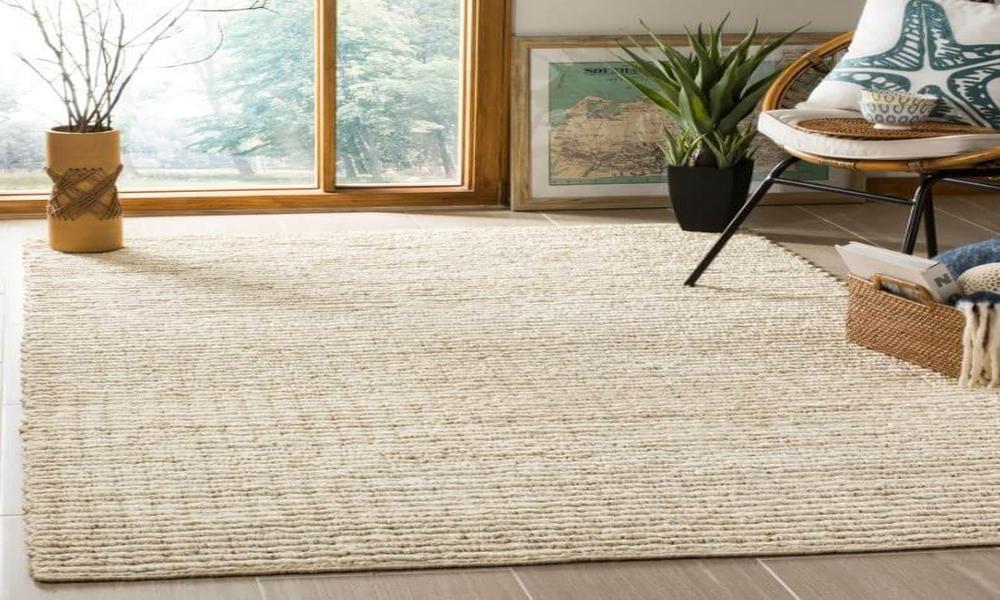 Special Jute Carpets for Modern Homes
Jute carpet  is a versatile and sustainable natural fiber that has been used for centuries to create a wide variety of products. Jute carpets are becoming increasingly popular for modern homes due to their durability, natural texture, and environmentally-friendly properties. Following are the benefits of jute carpets and how they can add a unique touch to any modern home.
Why Choose Jute Carpets for Your Home?
Jute carpets offer several advantages over other types of carpeting materials. Here are a few reasons why you might want to consider jute for your modern home:
Durability
Jute is a strong and durable fiber that can withstand heavy foot traffic, making it an ideal choice for high-traffic areas in your home.
Natural texture
Jute carpets have a unique texture that adds depth and character to any room. This natural texture can help create a warm and inviting atmosphere in your home.
Eco-friendly
Jute is a renewable and sustainable material that is biodegradable, making it an eco-friendly choice for your home. Choosing jute carpets over synthetic alternatives can help reduce your carbon footprint and contribute to a more sustainable future.
Versatility
Jute carpets come in a variety of styles and colors, making them a versatile option for any modern home. Whether you are looking for a traditional or contemporary look, jute carpets can fit into any decor style.
Choosing the Right Jute Carpet for Your Home
When choosing a jute carpet for your home, there are a few things to keep in mind to ensure you get the right product for your needs:
Color
Jute carpets come in a range of natural shades, from light beige to dark brown. Choose a color that complements your existing decor and enhances the overall look and feel of your room.
Size
Consider the size of your room when selecting a jute carpet. A large room may require a larger carpet to create a cohesive look, while a smaller room may benefit from a smaller area rug.
Texture
Jute carpets come in a variety of textures, from rough and rustic to soft and smooth. Think about the texture you want in your room and choose a jute carpet that meets your needs.
Maintenance
Jute carpets require some maintenance to keep them looking their best. They should be vacuumed regularly and spot-cleaned as needed. Avoid using water on jute carpets as it can cause the fibers to shrink and distort.
Incorporating Jute Carpets into Your Home Decor
Jute carpets can add a unique touch to any room in your home. Here are a few ideas for incorporating jute carpets into your decor:
Living Room
A jute area rug can add warmth and texture to your living room.
Dining Room
A jute rug under your dining room table can help define the space and add visual interest to your decor.
Bedroom
A jute rug in your bedroom can create a natural and calming ambiance.
Entryway
A jute runner in your entryway can add a welcoming touch to your home.