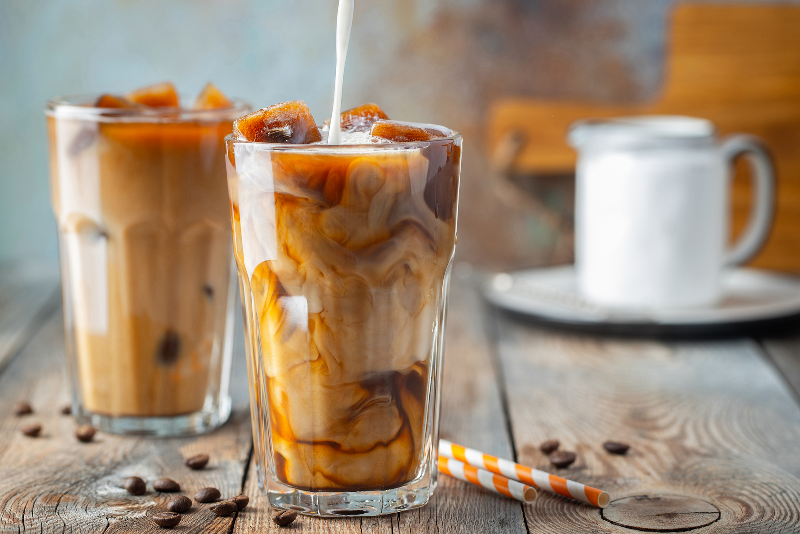 Delicious frothy coffee recipes to try at home
A cup of coffee a day keeps all the stress away. The milk and sugar add a sweet touch to a bitter taste, enhancing the flavor.  Coffee is more than a bean; it is basically a seed. To make it fancy, there are a lot of variations that differ in flavor, and you can try every variety for unique tastes and experiences. You can kick-start your day with a strong cup of coffee that'll keep you fresh for longer durations. If you want to enjoy different types of coffee at home, try out Ninja coffee bar! As per the ninja coffee bar review, it is the best for preparing different varieties of coffee.
Coffee is such a drink that lets you create unique drinks out of it. If you love something strong, you get a variant, if you love something smooth, the choices are right there, and many more to experience. With monsoons in total swing, there is nothing like a whiff of freshly brewed coffee to lift your mood.
The best coffee recipes to try at home are as follows:
Cappuccino: The simplest to prepare coffee for yourself is by preparing a cup of cappuccino. There is absolutely no need to go out and treat yourself to a cup of coffee when you can make one at home.
Cold Coffee: A chilled, classic cold coffee is all you need when you need something refreshing. All you need to do is blend all the basic ingredients with cold water or cold milk. There you have it!
Filter Coffee: One of the most common types of coffee that people love! This is filtered through a perforated container, mixed with some milk ( sugar is optional ), and served foamy.
Irish Coffee: You have a subtly sweet, whisky-laced coffee poured below softly whipped cream. This coffee variant is very delicious, indulgent, and sweet.
Iced Coffee: A pinch of rum gets added along with coffee and ice cream and topped off with coffee ice cubes. You have a chilled coffee at your eyesight with a distinct flavor and smell to cherish.
Spiced Coffee: You get a cup of spiced coffee when you whip up a cup of coffee with flavorful agents such as ginger and cardamom. It has healing powers and is packed with fresh, wakened flavors.
Mocha Cooler: This is an absolute scrumptious cooler for all coffee lovers. It is made of strong black coffee, cream, and chocolate-flavored ice cream flavors. It is heavenly when you taste it.
Mint Coffee: Nothing is better for you than a cup of freshly made coffee with a hint of mint. The everlasting refreshing feeling within you keeps you going. All you need to do is add the extra flavor of mint, and you have a distinct cup of coffee ready in front of you to treat yourself.
To freshly start a day and leave home for strenuous jobs, a dose of caffeine is kind of a "must deal". You can be mad for coffee, and that is justified. So self-serving is a must task for you. You need not depend upon someone else when you crave a cup of coffee. Also, you can save a lot of money when you prepare the coffee recipes solely at home. So, if you haven't brought a coffee maker yet, check out Ninja coffee bar review. Ninja is a versatile machine and has everything you need to prepare a range of specialty drinks. Also, it is a great choice for people who want low-maintenance coffee machines at home.